Now Featuring
Grand Opening Celebration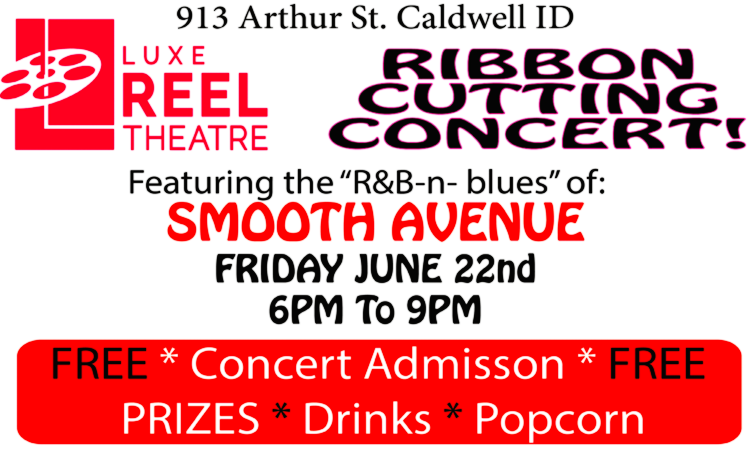 Join us as we celebrate the grand opening of the NEW Luxe Reel Theatre
Free concert featuring the R&B blues of Smooth Avenue
Free Popcorn
Free Drinks
Free Games
Free Prizes
Friday, 6/22 from 6:00 -9:00pm at the Caldwell Luxe Reel located on 913 Arthur St. Caldwell ID
Family days in the summer at the Reel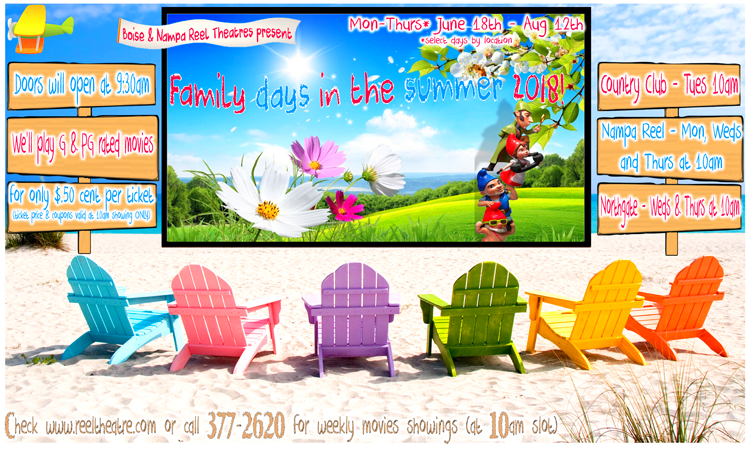 The Country Club, Nampa & Northgate Reel Present 2018 Family Days In The Summer program at the Reel Theatres
Starting the week of 6/18 through the week of 8/09/18
We will open our doors at 9:30a and play G & PG rated shows
Tickets to the Family Days shows are only $0.50
Each ticket includes a $1 off coupon towards a kids deal
Country Club Family days are Tuesdays
Nampa Reel Family days are Monday, Wednesdays and Thursdays
Northgate Family days are Wednesdays and Thursdays.
Summer Kid Show Series 2018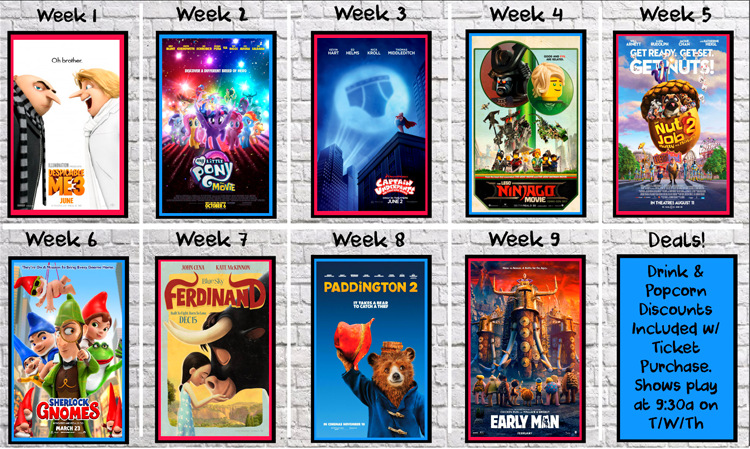 Get out of the heat, catch some great movies and support local schools!
Nine movies for $8
Shows play on Tues, Weds and Thurs at 9:30am
Series begins the week of June 11th and concludes the week of Aug 8th
Drink and popcorn discounts included in ticket purchase
Everyone occupying a seat must have a series ticket
Tickets are the same price, for all ages
A portion of the ticket sales go back to the schools!
Only at the Ontario Reel Theatres (477 SE 13th St., Ontario OR) and Valley 11 Cinemas (1816 State Hwy 273, Anderson CA)
Coming Soon
COMING SOON to The Ontario Reel Theatres (Ontario, OR) & Valley 11 Cinemas (Anderson, CA)